B2C – Payments: Innovation of digital payment processes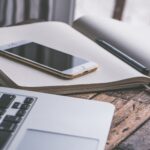 Progress and change in billing and payment options through digitalization – security and transparency – in conversation with Dr. Leo Schrutt, wee Group, Germany/Switzerland.
Since the first documented purchase in an online store on August 11, 1994, the world of online commerce has evolved immensely and numerous innovations have been introduced. The demands placed on online stores today are higher than ever before. They face the challenge of constantly adapting to the rapidly changing customer needs and demands. In order to be able to react as quickly as possible to market demand, a high degree of flexibility and original ideas are required. Dr. Leo Schrutt, head of weeConomy AG, points out that not only the range of products and dispatch must be constantly updated and perfected, but also the demands on the structure and processing of online trade and the systems used are constantly increasing. The Swiss company weeConomy AG is taking a new approach to B2B payment systems with its pilot project "first open stadium payment system". "Digitalization counts as an impetus for mobile payment and cashback in the context of the wee Group's open stadium payment system. wee is a mobile payment system with an optional bonus program in the form of cashback, but unlike other well-known cashback bonus programs, the cashbacks are collected for purchases, used or can be directly remunerated. Instead of collecting points, collecting money is the difference with wee," explains Dr. Leo Schrutt.
Changing relationships: companies and customers
Above all, clear upheavals can be seen in the relationship between companies and their customers. The business-to-consumer relationship, or B2C relationship for short, has changed dramatically with the introduction of online markets. Regardless of whether it is electrical appliances, textiles or food, online retailing thrives on the spontaneous, impulsive buying behavior of customers. Instead of detailed and individual advice, customers nowadays expect purchases to be made quickly and easily online. Dr. Leo Schrutt says: "Due to this fact and the fact that B2C – companies usually have a higher transaction frequency, it is extremely important to create a long-term customer relationship with the help of user-friendly self-service portals." For companies like the wee Group, the challenges of change lie in ease of use, such as implementing an easy-to-understand website layout, to a range of billing and payment options, which have become increasingly important criteria for customers over time. "From payment by credit card to payment by PayPal to payment on account, the simpler and broader the offer, the more attractive it is to consumers. The decisive factors, therefore, are comprehensibility, transparency and variety of payment options," Dr. Leo Schrutt points out.
Advantages: Speed, transaction, payment behavior
But the extensive range of payment options also offers clear advantages for companies. For one thing, the speed of transactions could be clearly optimized, which means prompt payment for companies. In this respect, providers are no longer dependent on the customer's payment behavior, i.e. their reliability. On the other hand, companies can enable purchase on account or installment purchase via external providers without any risk. The guaranteed receipt of money and the resulting improved planning reliability protect companies from payment defaults.
Companies such as Amazon have adapted to customer wishes over the years and are also trying to secure the B2C relationship in the long term through improved and simplified ordering channels. Customers are offered a high product variety as well as several payment options, with the possibility to save invoice data. This enables a simplified and stress-free buying experience. Today, many consumers resort to shopping on Amazon, especially for last-minute or urgent orders. Without the simplified payment options, abandonment could occur even before the order is completed. That's why B2C payment processes must always be simplified and optimized to guarantee the fastest and most hassle-free payment process possible.
Save money with wee – we would like to fulfill this wish for wee users!
What is online commerce is becoming more and more advanced and customers are getting more and more used to it, the wee Group has turned into the idea: "Save money with wee" – cashback and mobile payment. How does wee work? Dr. Leo Schrutt explains: "Registration in the wee system is free of charge and is completed in three steps. All participating retailers and service providers can be found via the wee website or weeApp, as well as the product search or offers. wee works with card or the app, the wee are credited via QR code scan on the smartphone or directly on the wee customer card, the credit is automatic. Importantly, each collected wee equals one euro, all transactions and credit queries are done easily and conveniently via the app or the website. With wee, we want to provide a system for the all users a simple and transparent bonus system to help save money. Especially for small merchants, wee offers the chance to jump on the digitalization bandwagon as a simple platform."
Conclusion: Necessity is the mother of invention – or use the crisis as an opportunity for the transformation to digitalization!
At the latest with the outbreak of the Corona pandemic, suppliers from most industries had to deal with the issue of online trade. With retail and restaurants closing, online offerings were more in demand than ever. "The wee rewards program offers added value and a good alternative as a platform to digitize businesses. The wee group wants to pick up customers, retailers and service providers and bring them together. The wee concept will work across borders worldwide. We want to offer an option for every company and café or shoe store, no matter how small, to digitize their business with little effort and low costs," explains Dr. Leo Schrutt. In summary, then, the shift to fast-moving online commerce is probably inevitable. Creative and adaptable minds are needed to continue to meet future demands.
V.i.S.d.P.:
Nayra Rüdiger Wagner
Student & Blogger
About the author:
Nayra Rüdinger-Wagner is currently studying Media and Communications Management at SRH Fernhochschule. In addition to her long-standing passion for the film industry as well as traveling and getting to know other countries and cultures, she is now focusing specifically on her interest in finance. She appreciates the free and location-independent design of her studies, which also allows her to take advantage of every new opportunity to further her education in her areas of interest.
Contact:
Swiss Fintec Invest AG
Müligässli 1
CH-8598 Bottighofen
Email: info@wee.com
Web: https://www.wee.com
Tel.: +41 71 688 68 63
Represented by: Dr. Leo Th. Schrutt
Company Description:
The wee Group, based in Bottighofen, Switzerland, connects innovative payment systems via cell phone. Secures discounts and networks online and offline commerce. The weeCommunity unites renowned brands and local retailers on its online platform, the future growing marketplace. wee offers an innovative alternative to traditional loyalty programs: Registered users collect wee for every purchase made at a wee partner, which can then be redeemed for new purchases at any offline wee partner or withdrawn via bank transfer in the form of real money. For more information, visit: https://www.wee.com
PRESSEKONTAKT
Swiss Fintec Invest AG
Vertreten durch: Dr. Leo Th. Schrutt
Müligässli 1
CH-8598 Bottighofen
Website: https://www.wee.com
E-Mail : info@wee.com
Telefon: +41 71 688 68 63